Welcome to the official website of the 2017 2nd International Conference on Materials Technology and Applications(ICMTA2017). The conference will be held from October 26th to 29th, 2017 in Tokyo University of Science, Japan. The conference will be held in conjunction with ICNNN2017 as the workshop, providing great opportunity for ICMTA participants to meet researchers in other related fields as well.
Important Conference Deadlines
Paper Submission Deadline:

August 15th, 2017


Notification of Paper Acceptance: August 30th, 2017
Final Paper & Copyright: September 15th,2017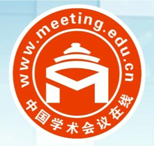 ICMTA 2017 conference is recommended by Sciencemeeting online, which is run by the Chinese Ministry of Education.
*ICNNN 2017 was held in Tokyo University of Science, Japan successfully during Oct.26-29, 2018, Tokyo, Japan. More than 170 experts and researchers joint and shared the latest nano materials technology. Thanks for your support and contribution all the time.

*ICNNN 2018 will be held in Hokkaido, Japan in October. Welcome your join and looking forward to seeing you again.

For more photos of ICNNN 2017, please download though the linkage below before December 15.
https://drive.google.com/file/d/1DZLg3mm1fmKplPJ5VbXGcb7asVg3TFWH/view?usp=sharing
About the Conference

ICMTA2017 would be an excellent international conference for sharing knowledge and results in Materials Technology and Applications. Its aim to provide a platform to the researchers and practitioners from both academia as well as industry to meet the share cutting-edge development in the field./p>
The primary goal of the conference is to exchange, share and distribute the latest research and theories from our international community. The conference will be held every year to make it an ideal platform for people to share views and experiences in Materials Technology and Applications related fields.
Proceedings
Prospective authors are invited to submit original research papers which have not been submitted or published by other conferences or journals. Submitted papers will be peer-reviewed and the accepted papers and posters will be published into the conference proceedings and submit for indexing.
ICMTA 2016 conference proceedings published into Materials Science Forum (ISBN:978-3-0357-1104-2) successfully. (Online) (EI, SCOPUS INDEX)

ICMTA 2017 conference proceedings will be published, included as one volume of Materials Science Forum as well, "Materials Science Forum" is one of the largest periodicals in its field.
For online and index information: http://www.ttp.net/0255-5476.html
Materials Science Forum | ISSN: 1662-9752
.
| | |
| --- | --- |
| Organized by | |
| Assisted by | |